I offer you experiences that spark connections
From meditative soundscapes to bass-bumping dance parties, or one-on-one sessions — I've got something to support you in unlocking your creative expression and finding your tribe. It's a process that's rooted in the fibers of your body and you've already got everything you need. You simply need the training grounds to discover it. And the tribe to cheer you on.
In 2016, I founded Ecstatic Dance D.C. and have worked ceaselessly since then to provide a playful, transformative space for all. Ecstatic Dance is a dance/movement experience that will crack open your hard shell to reveal your innate artist. We have three simple agreements on our dance floor: no shoes, no booze and no chit-chat. We come to sweat and move!
Check out my Soundcloud and Mixcloud pages for example Ecstatic Dance sets, which feature a broad range of genres.
When I'm not on the dance floor, I'm in the booth mixing the tracks for others. I'm a dancer first and always, so my DJ style reflects my desire to inspire movement, sweat and connection. I craft electronic music journeys that feature global rhythms, dance-able beats, folkloric instruments and melodic grooves.
Listen on Soundcloud // Musings Collection
For booking visit Conflux Connect or contact Jori@ConfluxConnect.com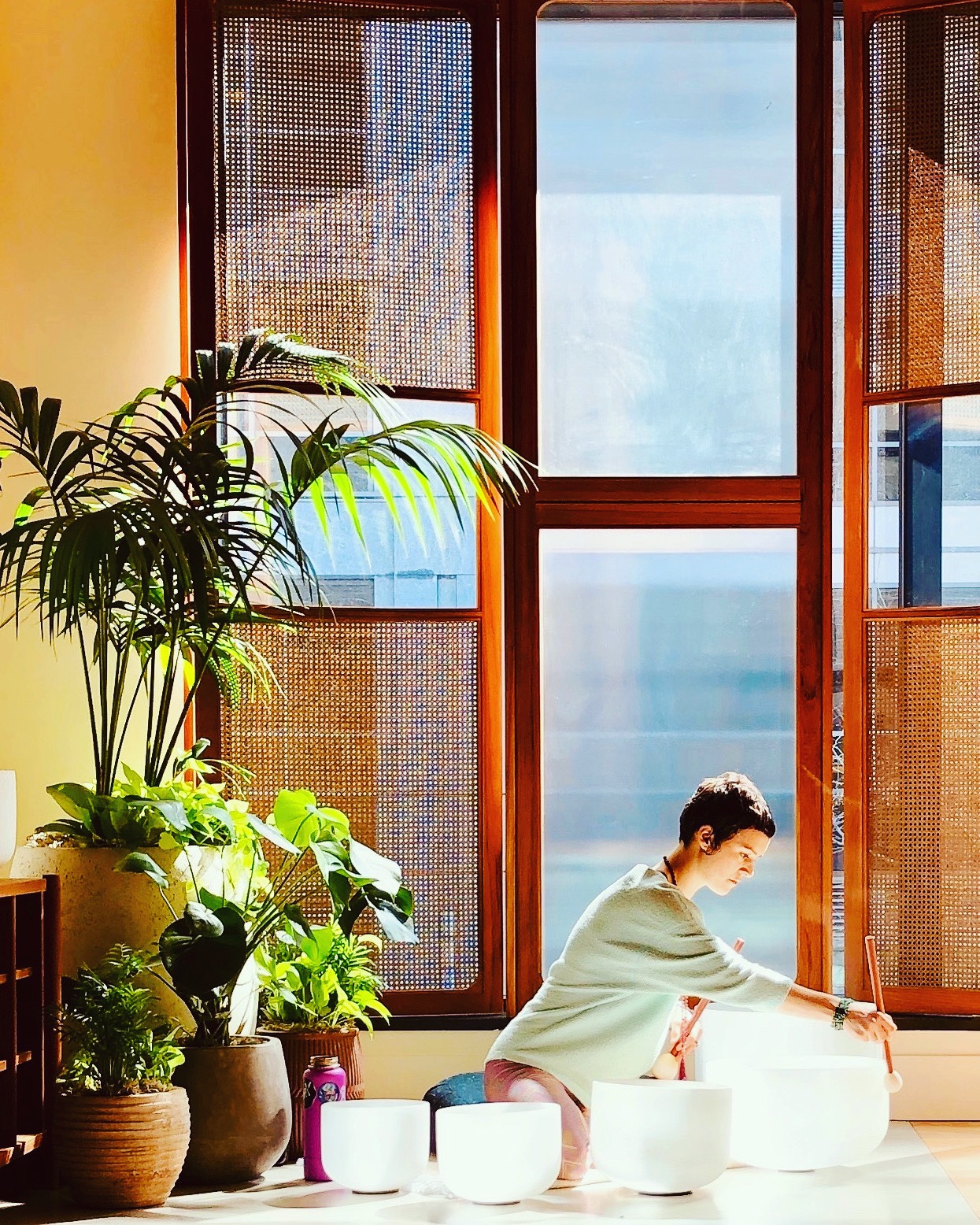 If you want to find the secrets of the universe think, in terms of energy, frequency and vibration."
-Nikola Tesla
This method of meditation soothes the mind & body using scientifically-proven therapeutic methods and frequencies to restore harmony. I use quartz crystal singing bowls, Koshi chimes, tang drum and other unique instruments in sessions. Common benefits are mental clarity, tension release, improved sleep, reduced stress among many others.
I have played at the Washington National Cathedral, Daybreaker, Flash Nightclub and many more. Find me regularly at Flow Yoga Center or Bluebird Sky Yoga in D.C.
To collaborate and bring sound bath meditation to an event, yoga teacher training or other project, send me a message.
I have more than 6 years experience facilitating yoga and meditation and hold over 800 hours in teacher certification trainings. I've also facilitated in three 200-hour yoga teacher trainings to develop new teachers.
While in Washington, D.C. I facilitate classes for Daybreaker, The Kennedy Center, The Hirshhorn Museum of Modern Art, many government and corporate offices, as well as at studios in public classes or with private clients. My dedication to somatic exploration will elevate your yoga practice to one of profound awakening through meditative movement.
Practice weekly with me at Yoga District
Practice monthly with me at Daybreaker DC
Image by Jon Ackaoui, Daybreaker 2019